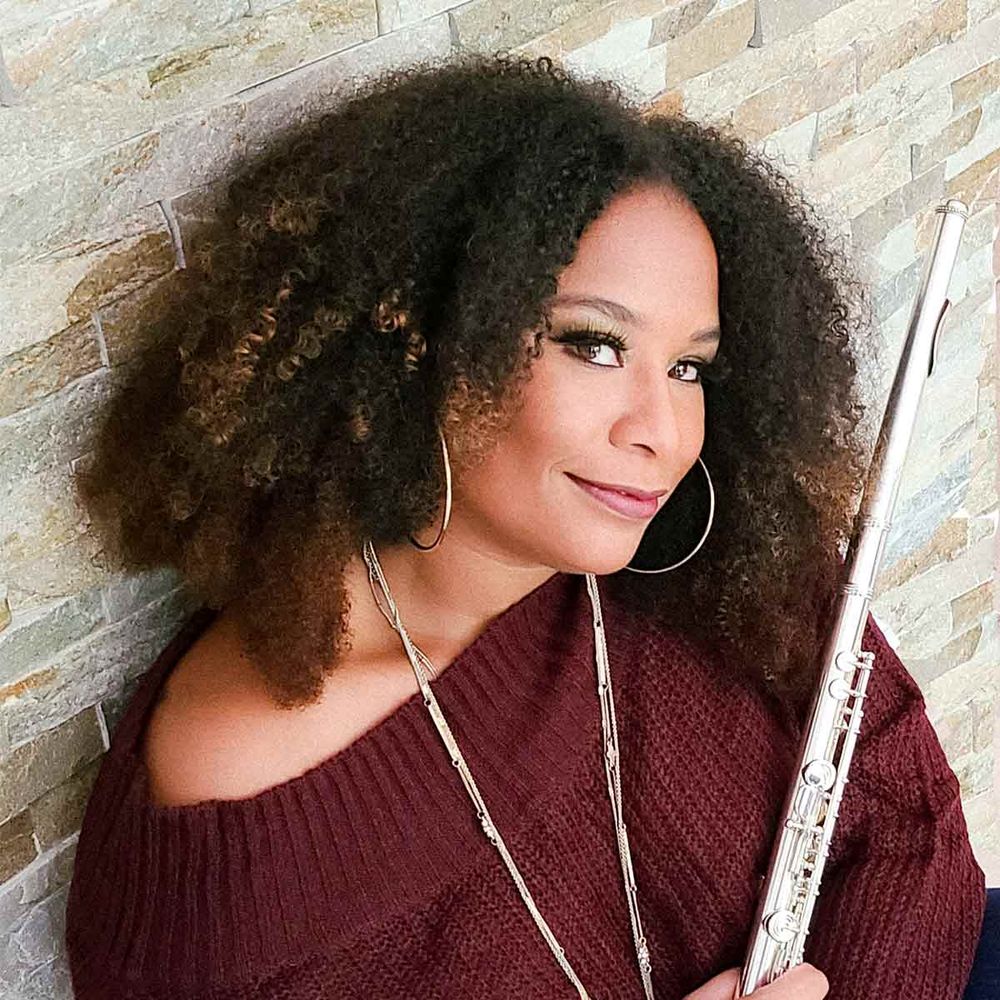 BIO
Flute-playing soul-jazz phenomenon Ragan Whiteside has become one of the genre's most consistently dynamic and popular artists. Thanks to her incredible skill and creativity on her chosen instrument, as well as her charismatic presence on stage, Whiteside is at the top of her game. That was demonstrated in October 2022, when she became the first artist to win the competitive Best Contemporary Jazz Artist Award at the inaugural Jazz Music Awards, held at the Cobb Energy Centre in Atlanta. Whiteside is also a 2023 NAACP Image Award Nominee and four-time nominee for the Smooth Jazz Network's Best Artist Award.
That distinction is well-deserved, as the Atlanta-based musician, songwriter, and vocalist has become one of very few women players to excel in the male-dominated instrumental sphere, garnering eight consecutive Top Ten Billboard airplay singles by 2022. And she's done it as an independent artist, releasing projects on Randis Music, the label she founded with her husband, producer, and composer Dennis Johnson.
Her most recent full-length project, 2022's Thrill Ride, is her sixth career album to date and it lives up to its title, demonstrating Whiteside's breathtaking virtuosity and melodic skills on a thrilling journey through a landscape of dynamic grooves. The project features eight songs, which are largely produced by her longtime collaborators Dennis Johnson and Bob Baldwin. Other producers include Chris "Big Dog" Davis on the sexy update of Stevie Wonder's "Don't You Worry Bout A Thing," and James Lloyd of the veteran group Pieces Of A Dream, who contributes "A Toast At Sunset" as writer and keyboardist as well. The title track, "Thrill Ride," peaked at No. 1 on five radio charts, including the Billboard Smooth Jazz Chart, Mediabase, the Smooth Jazz Network, Radiowave and Groove Jazz Music.
Whiteside has also maintained a career as a tech consultant and her role as a mother of two. In late 2020, Whiteside added another title to her list of accomplishments: Radio personality. Spotted at a show by David Linton, a former label executive and current program director of Atlanta's station, Jazz 91.9 WCLK, Whiteside was offered the opportunity to audition as a host. She now holds down the popular No. 1 Saturday morning show "Saturday with Ragan Whiteside, " another role she has grown to enjoy .
Follow Ragan Whiteside on Facebook and Instagram.